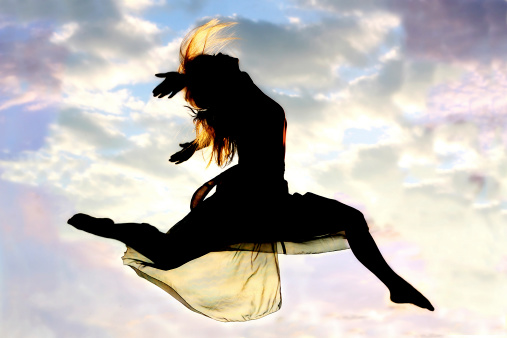 I confess that I am a person of a few quirks. Some of them are bad habits that I'd like to break – such as starting to read several books at the same time and never finishing them, and some are just plain crazy, like this time my husband and I travelled upcountry for the weekend and I lost peace over a missing pillowcase.
Here is what happened; I picked a pair of bedsheets and made the bed, but it wasn't until I had finished making the bed that I realized I could only find one of the pillowcases that matched those bedsheets. After a few minutes of searching for the 'right' pillowcase, hubby advised that I just use the ones that were readily available. It was late and we were tired from the journey and the day's activities, but I kept searching, hoping that I'd find it. Hubby – the ever pragmatic one – gave me the pillowcase that matched the sheets, took the 'off' one, dressed the pillow and, with unfathomable ease, he comfortably lay his head, and promptly fell asleep. I eventually gave up looking and slept.
But – lest I leave you with the impression that my OCD needle is in the danger zone, let me tell you about this other quirk.
Because writing, editing, online meetings and other desk work often entail long hours of sitting, I have this thing that I call 'drop everything and dance.' That's what I do to break my sitting spells – just for a minute or so, I stand up and do a jig (with or without music – well, I guess that's a quirk within a quirk – but there are quirkier things) and then I get back to work. It is simple and very effective – it gets the blood circulating, and it brings a happy vibe in the middle of a mundane task. In all seriousness, I totally understand that not all work environments will lend themselves to this kind of micro-break, but there are other ways to take a break, for example, regularly taking a brief walk to the water dispenser to refill your glass as opposed to using that huge water bottle.
Whichever method works for you to take regular breaks from sitting down too long, do it, but do not leave out the DANCE. Find a time to DANCE.
''When you get a choice to sit it out or dance, I hope you dance.''

Lee Anne Womack, country music singer
Even if you have two left feet, DANCE anyway and here's how;
Dream and keep the dream alive no matter how long it takes to come true.
Articulate your dream as best as you can. Write it down, speak it, and most importantly, pray over it.
Nurture yourself and your dream. Increase your knowledge and skill regarding the subject of your dream. It says in the bible in Proverbs 19:2 that zeal without knowledge is not good—how much more will hasty feet miss the way! Check if a knowledge gap is keeping you from achieving your dream.
Convert your dream into a SMART goal, create a game plan for it and have someone hold you accountable to work on the goal.
Execute your plan. Be consistent.
Those recurrent new year resolutions or repeated entries in your journals could be dreams in search of a plan. Don't give up on them. DANCE.
Have you dreamt of writing a book for so long that you sound like a broken record when you talk about it? DANCE anyway.
When you articulate your dream, some might consider you crazy. DANCE anyway.
''Those who hear not the music think the dancers mad.'' Friedrich Nietzsche — German philosopher and author.

See, it's not that quirky after all, is it?